Father Thomas Roussel Davids Byles' place in history was assured by his acts of outright courage and heroism on 15th April, 1912. He was traveling from his parish church at Ongar, in Essex, to officiate at the wedding of his brother, William, in New York.
On the morning of Sunday, 14th April, he had offered Mass for the Second Class passengers in the Second Class lounge, and then performed Mass again for those in Third Class.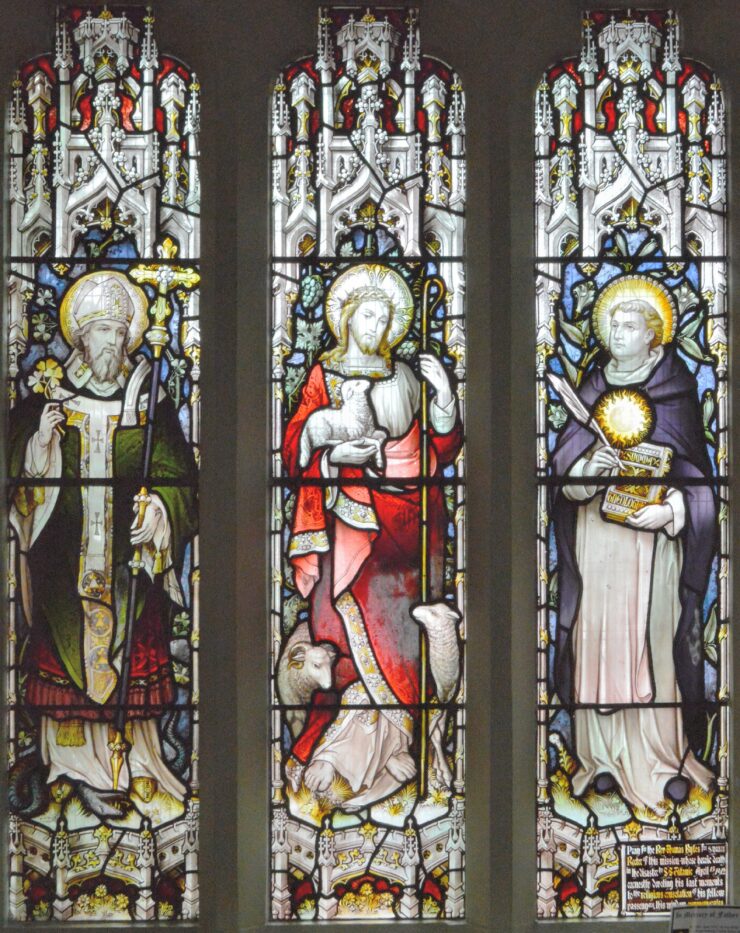 After the collision, he was instrumental in leading many passengers, particularly those in Third Class, to the boat deck, and even offered words of comfort and consolation to many of the women who were entering the lifeboats.
Perhaps his biggest act of heroism that night was to turn down a seaman's offer to enter one of the lifeboats. He unselfishly refused, and chose instead to use his remaining time helping others to find peace with their souls. He heard over 100 confessions, and recited the rosary for the people who were still aboard Titanic .
Third Class passenger Ellen Mary Mockler described his actions from her position in lifeboat No.No. 16:
"After I got in the boat, which was the last one to leave, and we were slowly going further away from the ship, I could hear distinctly the voice of the priest (Byles) and the responses to his prayers. Then they became fainter and fainter, until I could only hear the strains of 'Nearer My God, to Thee' and the screams of the people left behind." – Ellen Mary Mockler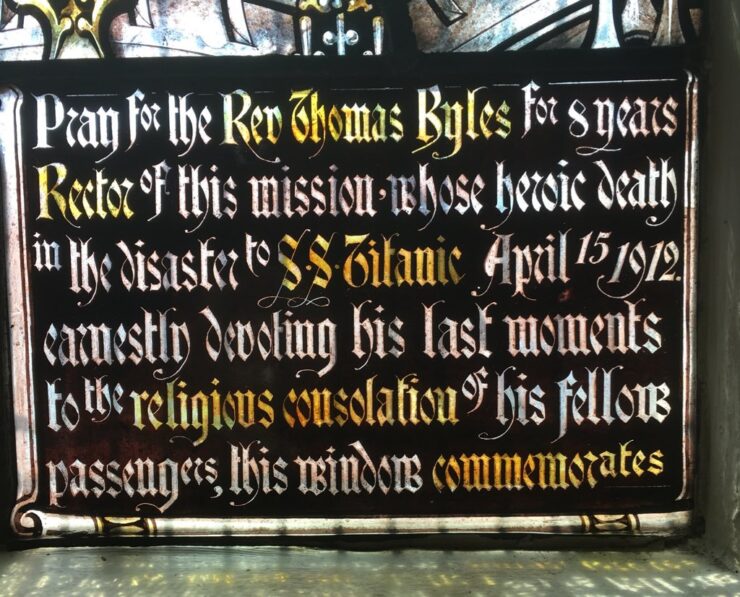 Father Thomas Roussel Davids Byles was lost in the sinking of the Titanic, and his body, if recovered, was never identified.
A requiem Mass to dedicate the window was addresses by Monsignor Watson who said of Father Thomas Roussel Davids Byles "….was a man of great learning, great zeal, and had a love for the poor and  great humility."