Charles Lightoller was born in Chorley, Lancashire, England on 30th March 1874, and a mere thirteen years later, he had already gone to sea.
Lightoller's early career at sea was packed with near-disaster and high-drama, which he came through unscathed, although it must have made a much better man of him.
Charles Lightoller's career with the White Star Line began in 1900, and from that point on, as is the case with all good officers, he would be posted aboard bigger and better vessels, and at the same time, all being well, he would rise through the ranks with the eventual aim of being given his own command.
Lightoller was assigned the post of Fourth Officer aboard Medic, a 12,000 ton passenger liner that was also equipped with 7 refrigerated holds, allowing her to carry cattle carcasses and suchlike on the long haul to South Africa and Australia.
Charles Lightoller's next ship was Majestic, and he served under Captain Edward Smith, a partnership that would recur again before too long aboard Titanic of course. His next posting was a promotion, as he was made Third Officer of the Oceanic II, which at the time was the ship to be on, as she was without doubt the pride of the White Star Line. Lightoller returned to Majestic, this time as her First Officer, and then was returned yet again to Oceanic II as First Officer.
Charles Lightoller's next move would be to something much, much larger, and a great deal more opulent too – Titanic – and he was assigned the post of First Officer, and ordered to join the ship in Belfast.
April 1912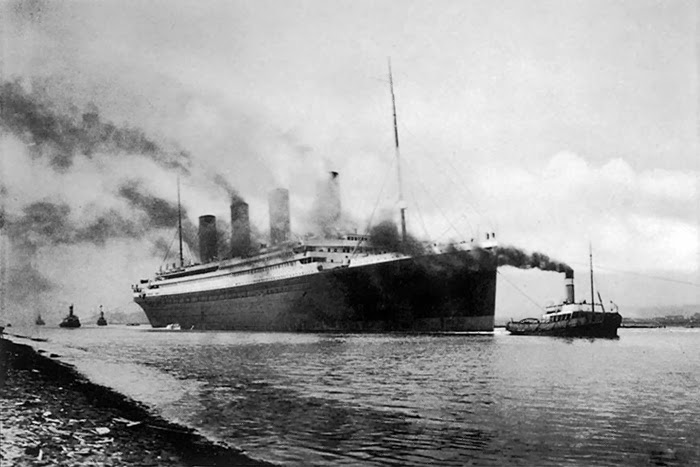 Lightoller joined Titanic at Belfast about two weeks before she was due to depart from Southampton on her maiden voyage, but due to the officer reshuffle after Titanic's sea trials, Lightoller found himself 'bumped' from First to Second Officer.