The White Star Line had originally been a company serving Australia with traditional sailing vessels during the great Australian gold rush. The company went bankrupt as this gold rush faded, and on the 18th January, 1868, Thomas Henry Ismay bought the company for £1,000. From this point forward, the White Star Line would commission ships from their close partners, the Belfast shipbuilders of Harland and Wolff.
Under this arrangement, Harland and Wolff launched their first White Star Line ship in August 1870 – Oceanic I. She was a true break from tradition, and her appearance and size, together with a host of innovations, made her the world's first true super-liner. She was the first ship to combine the hull and the superstructure, previous vessels having the superstructure added to the deck, leaving the deck as a promenade. She also had running water in every cabin, practically a novelty in 1870, increasing her popularity even more.
Within the same year she was followed by her identical sisters Atlantic, Baltic I, and Republic I, and the following year the slightly larger Adriatic I and Celtic I. Together these vessels were to dominate the Australian business, and eventually the transatlantic routes too.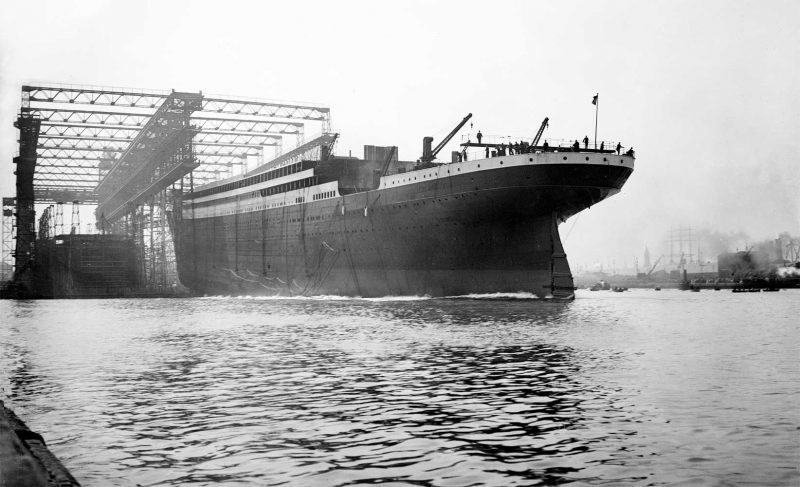 son, Joseph Bruce Ismay, eventually led to a major decision about future shipbuilding practice for the White Star Line, the by now infamous 'comfort, rather than speed' policy. From these early steps and development of the White Star Line, came the launch, in 1899, of the second Oceanic II, a state-of-the-art liner which brought great critical acclaim from all quarters.
In 1902, White Star was taken over by the International Mercantile Marine Company, or IMM, headed by J. Pierpont Morgan. This was a huge American-owned collective of smaller sailing lines, and ownership of the company was a very complex affair.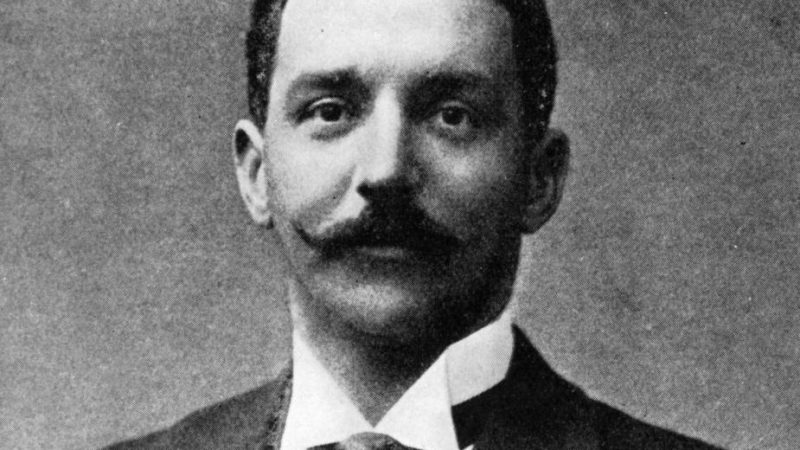 In 1904, Joseph Bruce Ismay was offered the job of President of IMM, and duly accepted. He now had unlimited control over this huge and complex conglomerate, and he was soon to make his mark. In 1907, prompted by the immense success of Cunard's quadruple-funnelled pair of Lusitania (left) and Mauritania, Ismay proposed the construction of two incredible liners, with a hitherto unheard of size and luxury.
A third was to follow, dependent on the success of the first two. This proposal took place at Downshire House, Belgrave Square, London, the home of Lord Pirrie, Harland and Wolff's chairman and senior partner. Mr. and Mrs. Ismay were there for dinner with the Pirries, and once it was over, and the ladies had left the gentlemen to their business, Ismay and Pirrie began to discuss the design and construction of the Olympic-class liners.
They both knew that there was no way they could compete with Cunard's flagships as far as speed was concerned, because of Harland and Wolff's limited capabilities with turbines, but they could make more luxurious vessels to enable White Star to remain competitive on the transatlantic run. These three vessels would be far bigger, far heavier, and far and away more opulent than any liner ever seen before.