Georges Alexandre Krins was born in Paris in 1889. Some year later, the family Krins came back to Belgium where Auguste Krins opened a drapery.
Georges Alexandre Krins first studied music at the Academie de Musique de Spa. He then attended the Conservatoire Royal de Liège from 1902. He completed his musical studies in 1908 and he won the First Prize of Violin.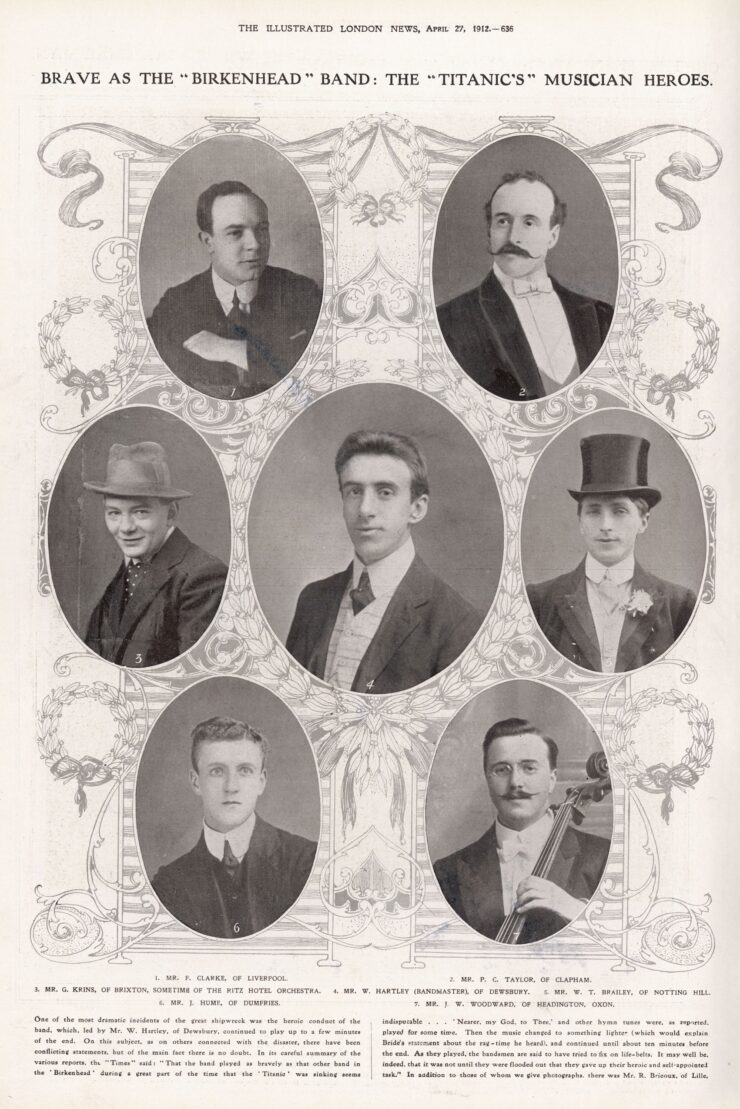 Georges Alexandre Krins then worked in Paris at the Trianon Lyrique and at the Ritz Hotel of London as First Violin. In March 1912, he has been contacted by the company CW & FN Black of Liverpool. Georges Alexandre Krins embarked on board the Titanic as First Violin and Master of the string orchestra.
Some weeks after the Titanic disaster a group of citizens of Liege (Belgium) decided to bring honour to the new "Belgian Hero". They started a large press campaign asking money for the construction of a Georges Alexandre Krins Memorial. The campaign began very slowly and the fund raising was insufficient when WWI broke out in 1914. The name of Georges Alexandre Krins escaped Belgian memories until 2002.
Two Belgian Titanic enthusiasts started a new campaign, 90 years after the disaster. They contacted local authorities and finally a commemorative plaque has been inaugured in Spa on 14th September 2002. The plaque is situated on the frontage of the Hotel Cardinal – Place Royale 21 where the familly Krins lived from June 1910 to January 1911.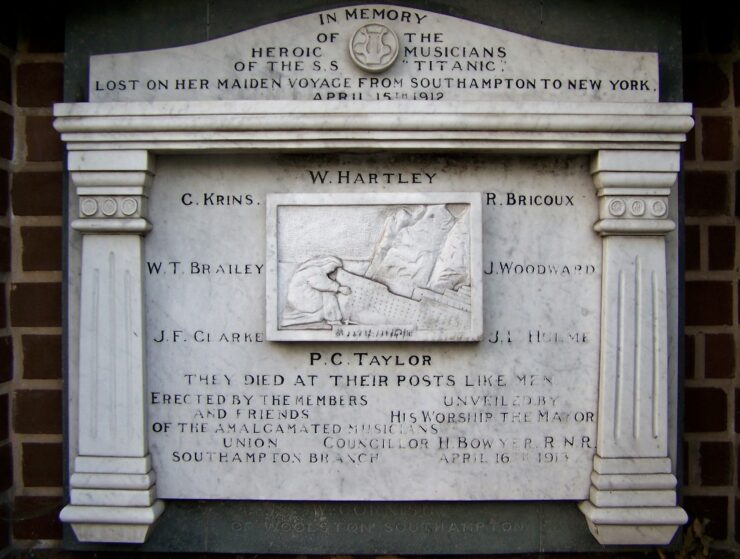 The photograph here above left depicts the day of the unveiling in 2002, and the two enthusiasts who made the plaque a reality, Olivier Cesaretti on the left, and Philippe Delaunoy to the right.
Many thanks to Philippe for providing the photographs and the copy for this page.