Titanic's chief wireless officer John George Phillips, pictured here on the right, was remembered in his home town of Godalming, Surrey, by the construction of the biggest memorial to a single Titanic victim, the Phillips Memorial Cloister, pictured here on the left.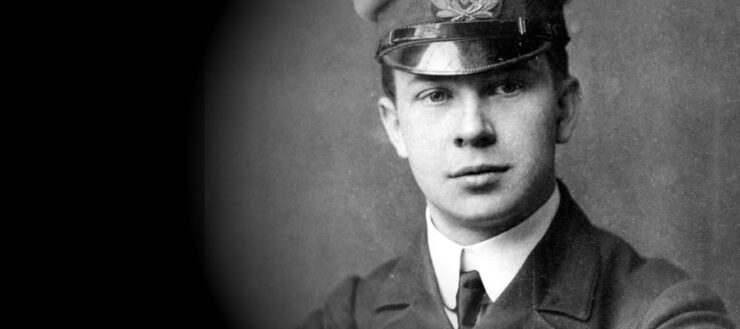 Upon leaving school, Phillips worked at the Post Office in Godalming, where he developed his radio skills and became a telegraphist.
Amongst the many contributors to the memorial fund was Titanic's junior radio operator, Harold Sydney Bride, who donated the sum of £1 5d.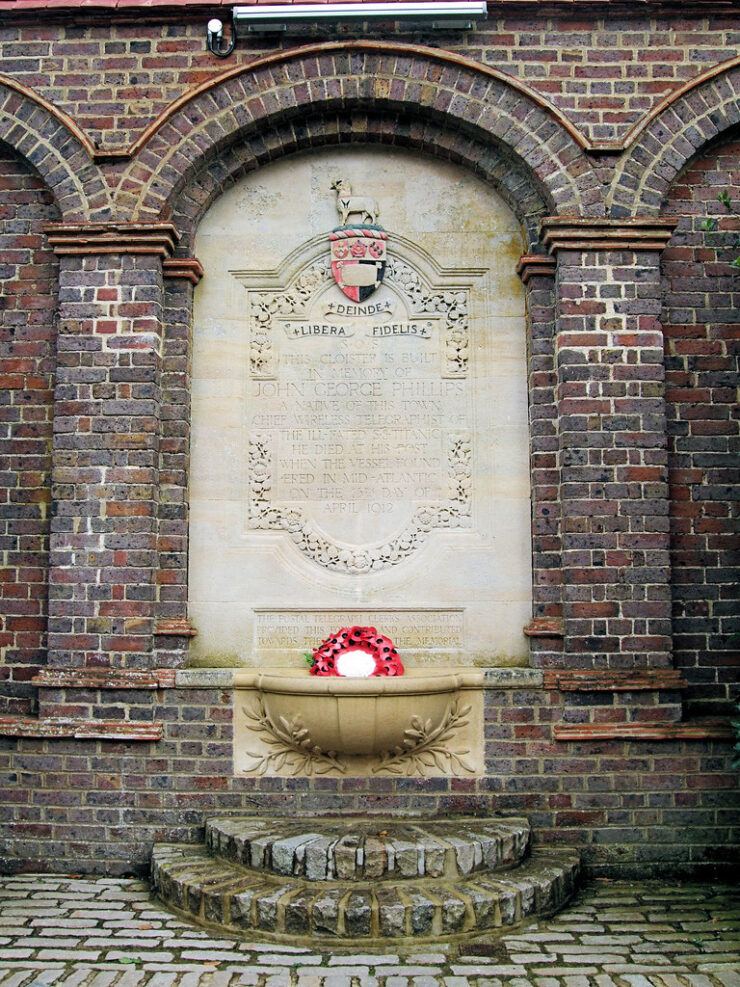 The memorial and surrounding gardens underwent a major restoration project in 1993.
There is also a memorial headstone in the style of an iceberg in the town's Old Cemetery dedicated to Phillips, even though his body was never recovered.