Location: Donegall Square, Belfast, Antrim, BT1 5GS, United Kingdom
The Titanic disaster hit the people of Belfast particularly hard. Not only had she been built in Belfast, she had spent the largest part of her life there too, and to many people of the city, she was a 'Belfast ship.
Between the 3rd and the 25th of May, a memorial fund managed to raise over £1,000 to go towards the construction of a memorial in the city. This included donations of £231 5s 11d from employees of Harland and Wolff, £105 from the White Star Line, and £360 from Thomas Andrew`s family.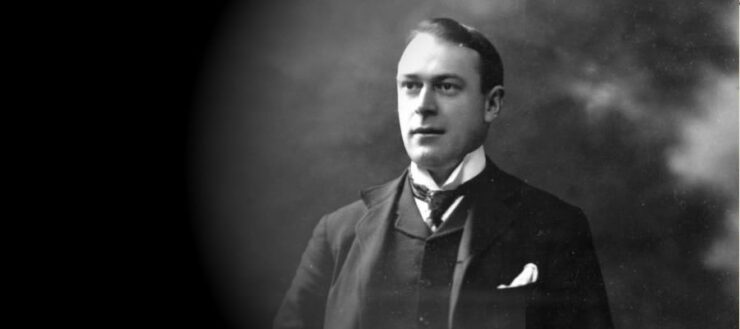 The commision was awarded to Sir Thomas Brock RA, whose previous works included a statue of Sir Edward Harland situated in Donegall Square East, and Brock was also responsible for creating the statue of Queen Victoria which stands outside Buckingham Palace, London.
The statue was unveiled on 26th June, 1920, more than eight years after the sinking of Titanic, and amongst the music and hymns played that day were 'Nearer My God To Me'. It bears the names of 22 Ulstermen, see the table here on the left, made up of members of the crew, together with those members of Harland & Wolff's guarantee Group who also perished in the sinking.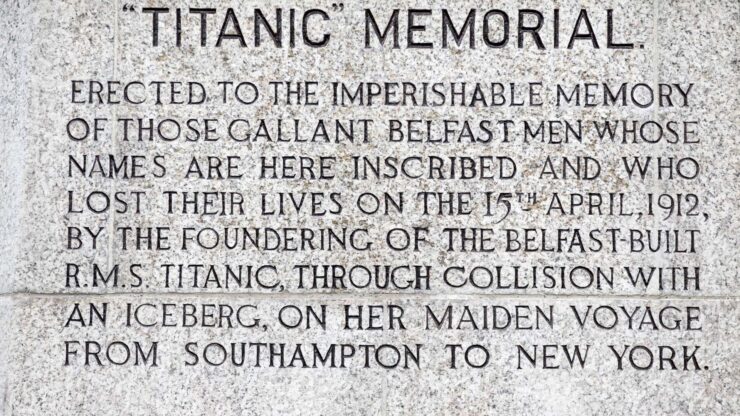 In 1959, due to an ever-increasing number of cars colliding with the statue, Belfast City Council sensibly decided to move it, although it took some-time to find a suitable home. However, in November of that year, it was re-located in the grounds of Belfast City Hall, which can be seen in the background of the photograph above left.