Location: Swan Rd, Lichfield, WS13 6QZ, United Kingdom
Titanic's Master, Captain Edward John Smith, RD, RNR, was born in Hanley, Stoke-on-Trent in England, but his memorial was erected in Beacon Park, Lichfield.
The memorial is a life-sized statue to remember his heroics by.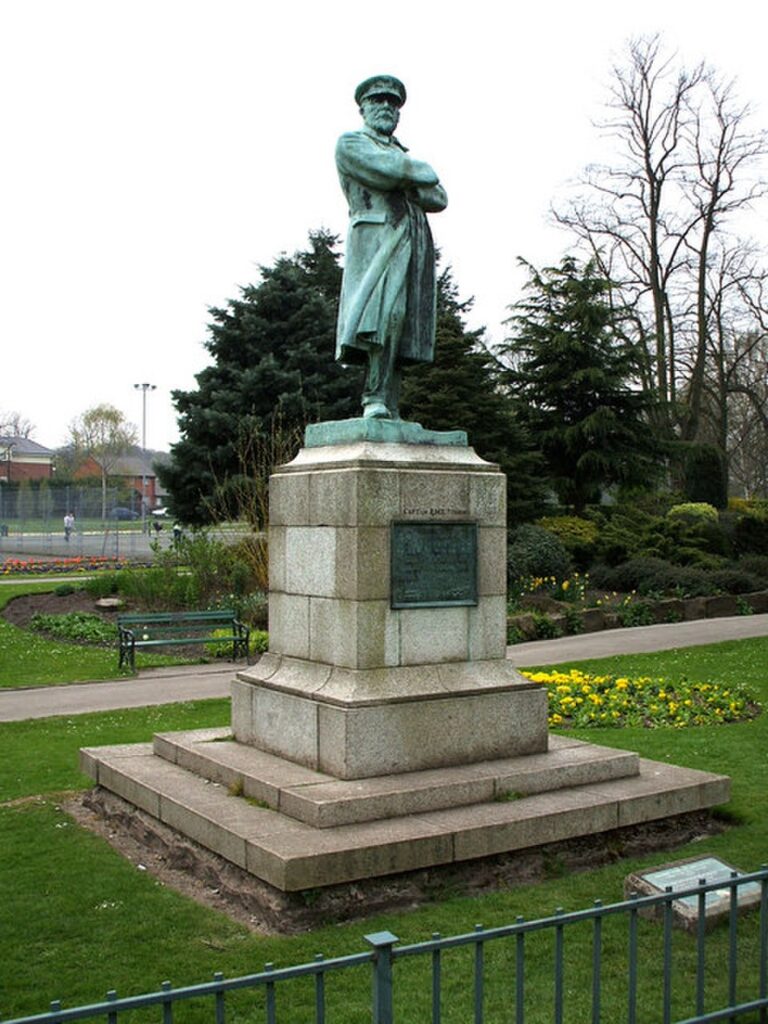 It was designed by Kathleen Scott, and unveiled by Captain Edward John Smith's daughter, Helen Melville Smith, seen here on the left, in a ceremony on 29th July, 1914, just six days before the outbreak of war between England and Germany.
It is made of bronze, stands seven feet, eight inches high, sits on a seven foot high plinth of Cornish Granite, and cost £740 to construct.
It bears the inscription shown here below, and in 1985, it had the words 'Captain Smith was Captain of the Titanic' added.