Builder: Harland and Wolff
Yard No.:
Launched: 1889
Maiden Voyage: 1889 Liverpool – New York
Gross Tonnage: 9,984 tons
Length: 565.7 ft.
Beam: 57.7 ft.
Decks: 3
Funnels: 2
Masts: 3
Propellers: 2
Engines: 2 x triple expansion
Boilers: 12 double
Speed: 16 knots
Port of Registry: Liverpool
Carrying Capacity: 300 first class, 190 second class, 1000 steerage
Sister Ships: Majestic I
In the March of 1887, the keel of the White Star Line's latest super liner Teutonic was laid-down at Harland and Wolff'sBelfast yard. The vessel, together with her sister ship Majestic, were in a technological sense quite a step for both Harland and Wolff and White Star, as they were the first vessels built for the line that relied solely on steam propulsion, and they also were equipped with twin propellers, another great step forward on the road to traditional turn-of-century liner design.
Up until this time, liners had carried sails either to augment the steam propulsion, or to be used in the event of a breakdown, which could be quite a common occurrence. She displaced over 10,000 tons, and was capable of just exceeding 20 knots.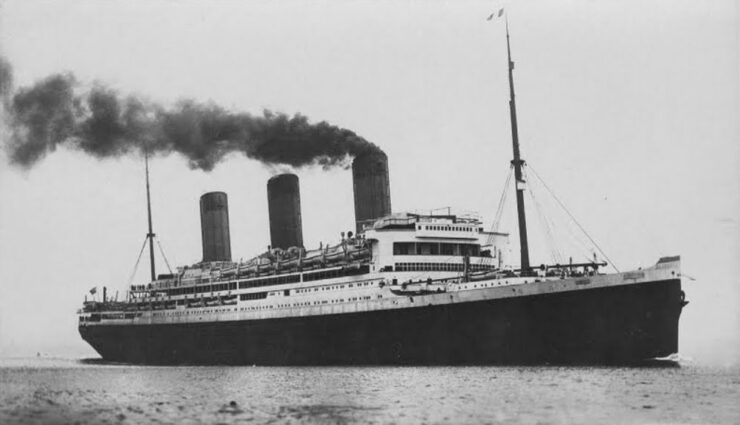 To help to fund the construction of Teutonic and Majestic, the White Star Line approached the British government, and proposed the construction of two new liners, which, in times of war, could be rapidly converted for use by the Admiralty, as either troop-carriers or armed merchantmen.
The government of course would fund, or assist the funding of, the two liners, and in return, the Admiralty had at their disposal two brand new crack transatlantic liners capable of transporting whole divisions thousands of miles. The proposal was approved, and Harland & Wolff began to design the ships, which would become the first new ships on White Star's transatlantic route for almost 15 years.
Teutonic was launched on 19th January, 1889, the year of Queen Victoria's Golden Jubilee, and to mark this auspicious occasion, a naval review was held at Spithead in August which included the brand new Teutonic, which had been fitted with her eight guns at Liverpool to turn her into an armed merchantman. Teutonic was the star of the show, and was even inspected by the Prince of Wales. She returned to Liverpool soon after, where her guns were removed and she was readied for her maiden voyage.
On August 7th, 1889, Teutonic departed Liverpool on her maiden voyage to New York, with some illustrious passengers aboard. The Ismay family were traveling to New York, apart from J. Bruce and his wife, and Harland & Wolff's head designer Alexander Carlisle was also aboard representing the builders.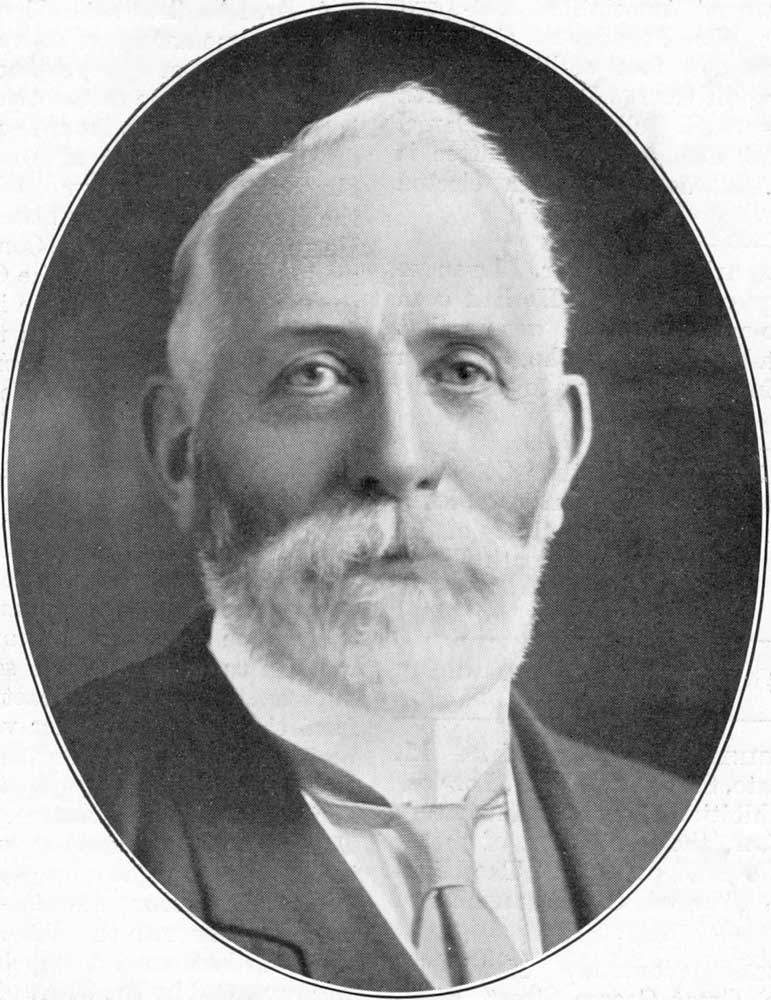 In February, 1891, Teutonic was making her usual eastbound transatlantic crossing when she ran into some heavy weather. The ship was battered for a couple of days, and when she reached the safety of Liverpool, it was too foggy for her to dock, so the passengers, tired from the relentless pounding, had to endure yet another night aboard the weather-beaten vessel, although they may have slept better without the heavy seas and high winds to contend with!
Teutonic's brush with the angry Atlantic can't have affected her too much, as later that same year she took the Blue Riband with a westbound crossing of 5 days, 16 hours and 31 minutes, although she only held the record very briefly. It would be the final time that any White Star Line vessel would hold the Blue Riband, and would in future rely on comfort, rather than speed to attract passengers to its routes.
Still in the year 1891, Joseph Bruce Ismay and his wife Florence were traveling to England with their new first-born baby, Thomas Henry. Before departure, the city of New York had been enduring a heat wave, which proved too much for the Ismay baby, who was suffering from chronic diarrhoea, amongst other things. The doctors in the United States decided an ocean voyage would be just the job, to get away from the stifling-hot city, so the Ismay's traveled on Teutonic to the rather cooler climate of Liverpool.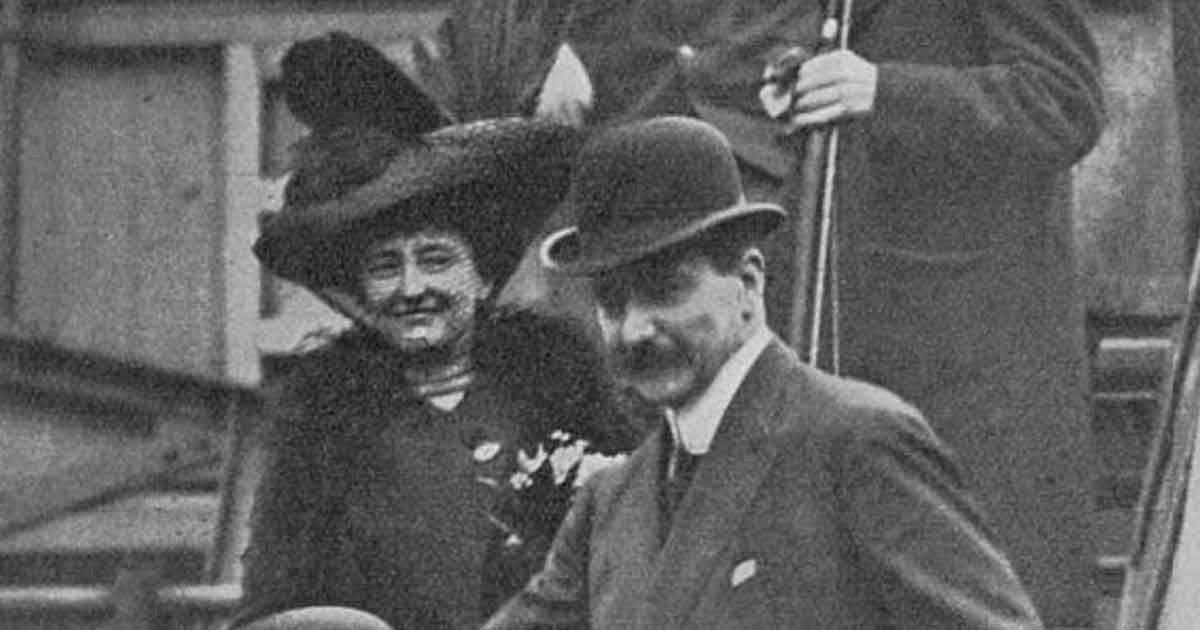 During this crossing, the health of young Thomas Ismay continued to deteriorate, and when Teutonic arrived in England, it was arranged to meet the family doctor at the Ismay's home, such was the concern. But there was little the doctor could do for the infant, and tragically, he died a day or so later.
On 26th March 1892, Teutonic was hit by the Indiana whilst docking at Liverpool, but the damage was fortunately only superficial, and restricted to three of her hull plates being dented.
In 1887, Teutonic was again involved in a minor collision, this time in New York, but this time it was the White Star liner that was in the wrong. She hit a barge that was being towed down the River Hudson, which duly sank.
In June 1900, Teutonic had to steam on her port engine only for a whole day whilst the starboard engine was repaired. Aboard at the time was none other than J.P. Morgan and his daughter, who were probably not too impressed with what would turn out to be his future investment!
With the introduction in 1911 of Olympic, Teutonic became surplus to requirements on the New York route, and was instead transferred to the Dominion service to Canada, which sailed from Liverpool to Quebec and Montreal.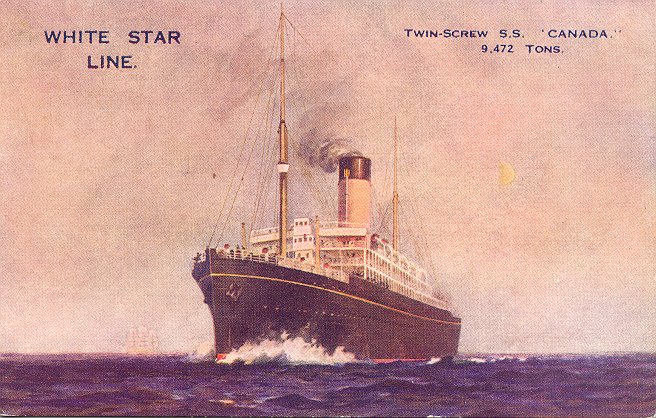 In late 1914, with the outbreak of World War I, Teutonic, along with many other White Star Line vessels, was requisitioned by the British Admiralty, and quickly converted to her armed merchantman alter ego, and operated with the 10th Cruiser Squadron. She was bought outright in 1915 by the Admiralty, such was her importance to them. She spent the latter part of the war ferrying troops between Britain and Egypt, and was assisted by two other White Star Line stalwarts, Celtic II and Cedric.
In 1918, Teutonic was still operating for the Admiralty, but was managed by the White Star Line, and served an unspectacular last three years with them before being scrapped at Emdem in 1921.